45 Belle Avenue Delaware, OH 43015 | 740-363-8425 | dcschool@dcschool.org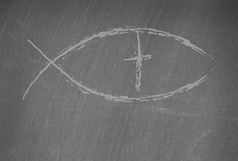 Kirby Scores 1000th Point
Posted 01/27/12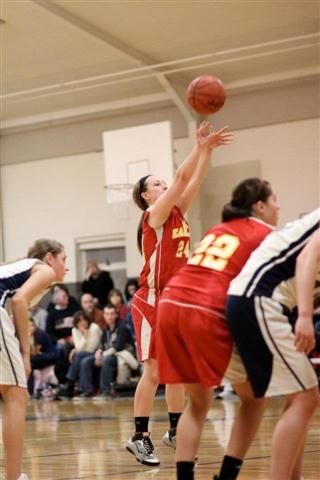 FROM THE DELAWARE GAZETTE
STAFF REPORTS
It was worth the same amount as any other bucket, but Delaware
Christian's Haley Kirby netted more than two points when she sank a layup
in the third quarter of Thursday's showdown against host Madison
Christian — she netted a milestone.
Needing just 13 points to reach 1,000 for her career, Kirby scored a
team-best 16 in the Eagles' 41-31 win. "She, along with Sarah Harp, has
been carrying the program since her freshman year," DCS coach Jackie
Boggs said. "She got her 1,000th point after getting a steal on the
press and taking it back for an easy layin in the third."
The Eagles (6-4) controlled the game from start to finish, outscoring
the hosts 11-6 in each of the first two quarters to build a 22-12 halftime
advantage — a lead they never relinquished. Brenna McCullough and Harp
were also solid in the win.
McCullough finished with 11 points, 15 rebounds and five steals while
Harp closed with five steals and five rebounds.